For International Women's Day 2022, the Marisa department store released a book of 30 detachable postcards with motivational and inspirational phrases and quotes. I was invited to illustrate two of the postcards. The book is called 'YOU ARE FANTASTIC' and the revenue was donated to organizations that fight for gender equality lifting women entrepreneurs and offering help to women struggling with domestic violence.
​​​​​​​
The first postcard was made digitally in Procreate, with an illustration and lettering that says:

"Encouraging other women only strengthens me"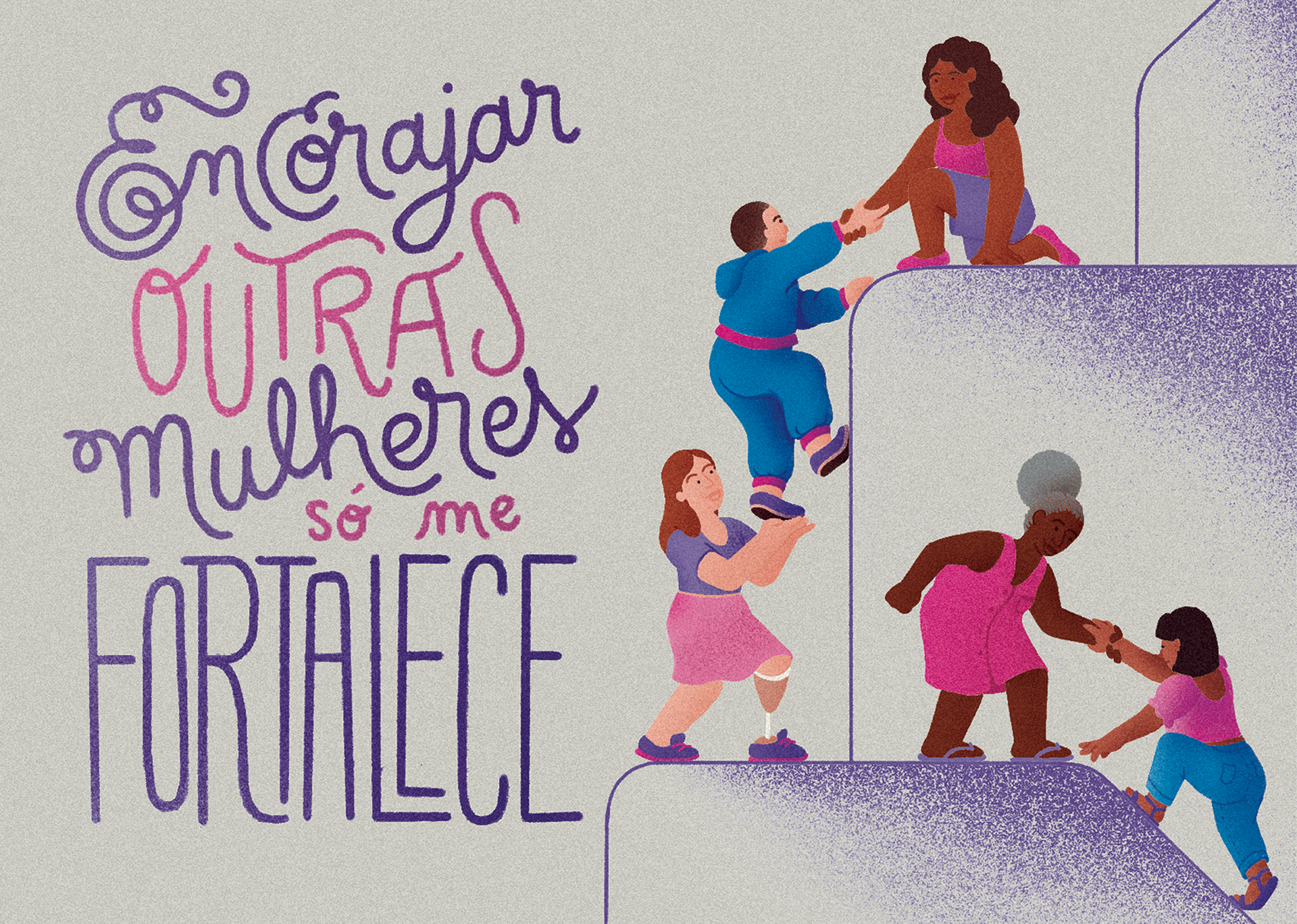 The second postcard was part embroidered part made digitally in Adobe Photoshop, and says:
"It's from where fear comes that courage also comes"
The book of postcards is a partnership between EDITORA MOL and DROGASIL.
THANK YOU FOR SCROLLING
 ;)