in 2018 the film festival

imagem dos povos

 (

image of peoples

, in free translation) dedicated its edition to the female protagonism in the audiovisual production. the chosen films have women as directors, screenwriters, producers and actresses in prominent roles.
the trais of five brazilian women -

carolina de jesus

,

bárbara de alencar

,

pagu

,

maria bonita

and

tuira kayapó

- were combined in one face, the symbol of this edition. they represent women who made history in their time... and for their lives to be recognized and in the intention to inspire women to take the lead in their own narratives, we make a call:
be Like a woman, Make History!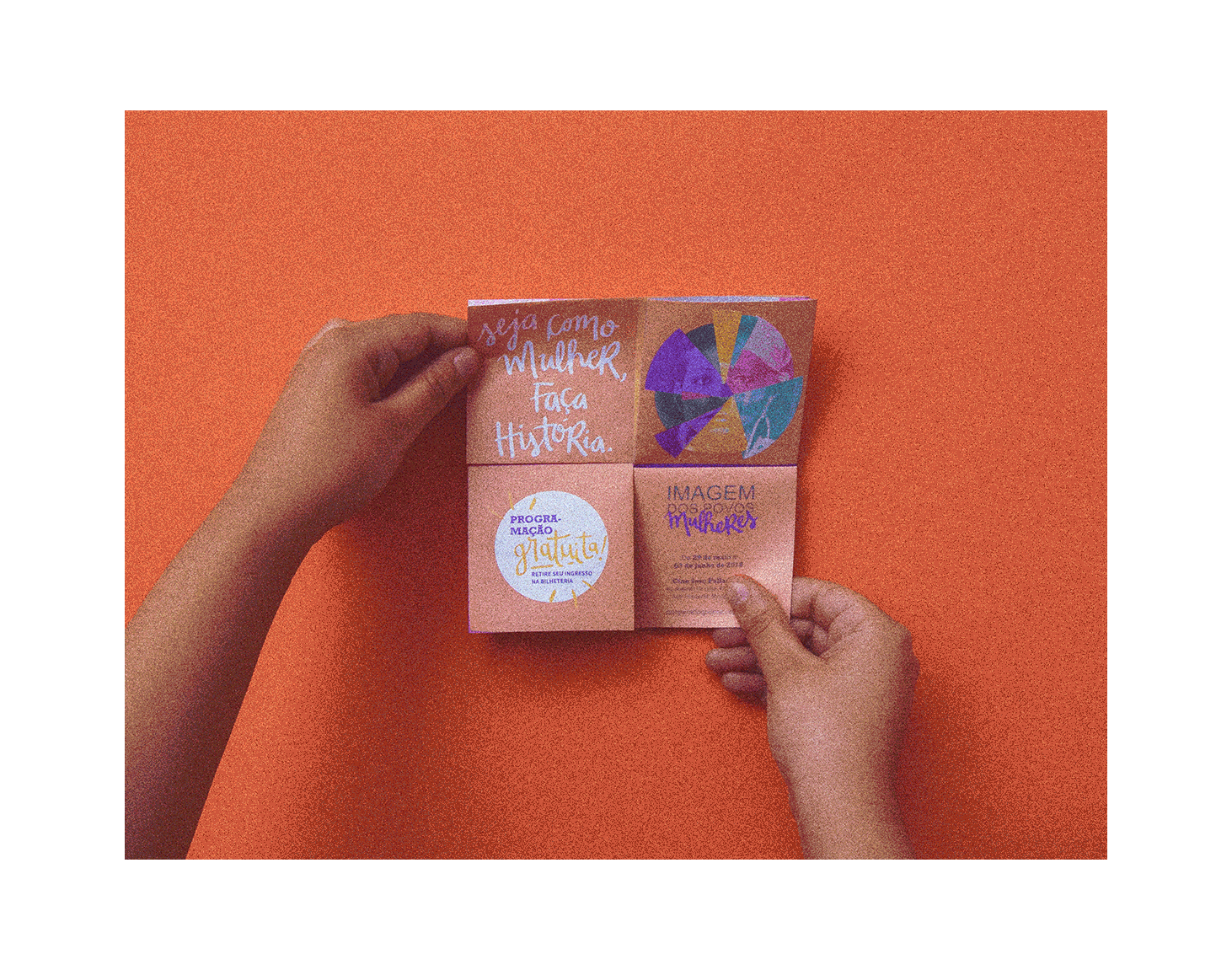 the handout had five different verses that included an individual image of each women present in the face-symbol of the festival, a brief summary of each one's life and a lettering with the phrase: BE LIKE THIS WOMAN, MAKE HISTORY.​​​​​​​
before each session, a few rare

alice guy-blaché

short films were shown. they're listed in the program in a tab that could be detached. the sponsorship and support logos were applied on the back side of this list so the viewer could have the name of these rare movies in hand to access them online. also the poster looks better without the logos in it.​​​​​​​
the festival took place at the

sesc palladium theather

 in the city of

belo horizonte

 between may 29th and june 3rd of 2018.​​​​​​​